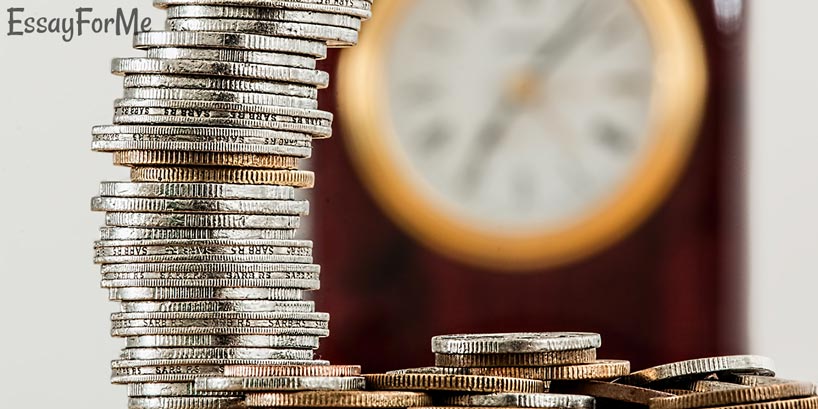 We used to hear that American universities are ones of the best in the world. Harvard, Yale, Massachusetts Institute of Technology, and so on – all these universities come to mind when a foreign student decides where he or she wants to be enrolled in.
However, such pleasure can cost one dear. As a result, many gifted people recede from even a slight idea to grab an opportunity to study abroad in favor of less privileged and affordable schools in their countries.
The main fear an international student has is that he or she can accumulate a big loan debt during education four-year process. Nonresident students can easier get financial stress than the Americans due to poor financial assistance for the international students.
For sure, it is very hard to be independent beginning from the first semester until the last one. Nevertheless, we believe that the next four steps can facilitate the decision-making process and lead to a right choice.
1. Smaller – Not Worse

The above-mentioned famous universities have the reputation due to their outstanding graduates and high tuition rates for nonresidents. However, do not give up your dream to study in America just because a few of universities are too expensive for you.

There is a list of "less loud" public universities' names. They maintain an education process abreast with their famous counterparts. Yet, such public schools do not demand to give away a small fortune. Here, American peers, as well as foreign students, have equal rights and opportunities.

Here is the list of some public universities that can provide low prices and even good scholarships:

- University of Minnesota;
- University of Minnesota;
- University of Oregon;
- University of Texas;
- Austin Miami University;
You can find more precise information on the Internet.
2. Off-Campus Living as a Variant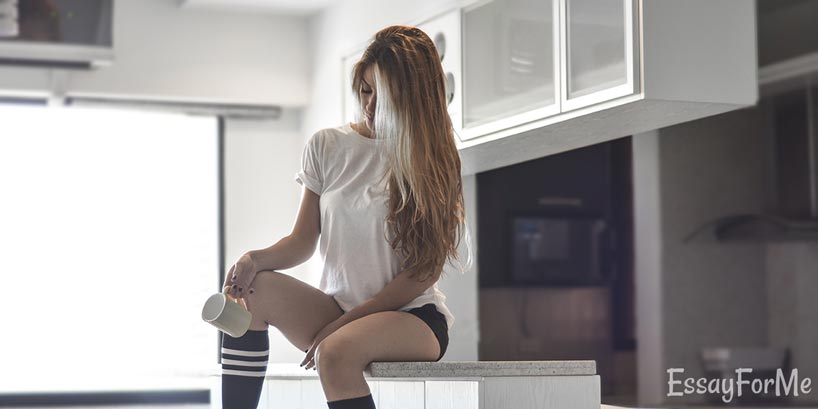 When a foreign student arrives in America, the main thing to do is to acclimatize to a new environment: people, location, schedule, and university in general. The best place to start is a dormitory where a student can find friends to explore the new place of living and studying. Moreover, when you are a freshman, it is hard to say no to all amusements of a student life.
Still, it is worth to consider off-campus living if it is of a high priority to cut costs in this life moment. A personal apartment can be a perfect alternative making a person more financially rational because of the sense of responsibility.
International Student Office in your future school can assist you in the question of personal apartment finding. It will provide the listing of possible current variants of local apartments. What is more, you can give the announcement in the social networks and school's media to find a neighbor. Sharing the costs will certainly facilitate and better your financial situation.
3. Testing in Advance
American citizens that study in the U.S. schools have perfect opportunity to cut down expenditure with the help of college classes, while they are still studying in a high school.
A nonresident student can try another variant. It is a College Board's College-Level Examination Program. Such opportunity can help a student to save money as well as better the situation when your score is not good enough to apply to the desired university.
4. Planning and Budgeting
All above-described variants are certainly helpful enough when it goes about school choice. However, the most proven way to facilitate financial situation is to begin planning your expenses and start budgeting, clearly realizing how much money you have to earn to pay for tuition and overall living in another country.
Consider a rough draft of your budget yet at the stage of school choosing. The expenses can be in the form of an Excel table that will include such points as:
- On-campus and off-campus costs;
- Tuition costs;
- Commuting costs;
- The cost per credit;
While you still think of the best option to choose among diversified universities, do not forget that the most expensive school is not a guarantee of good education quality.