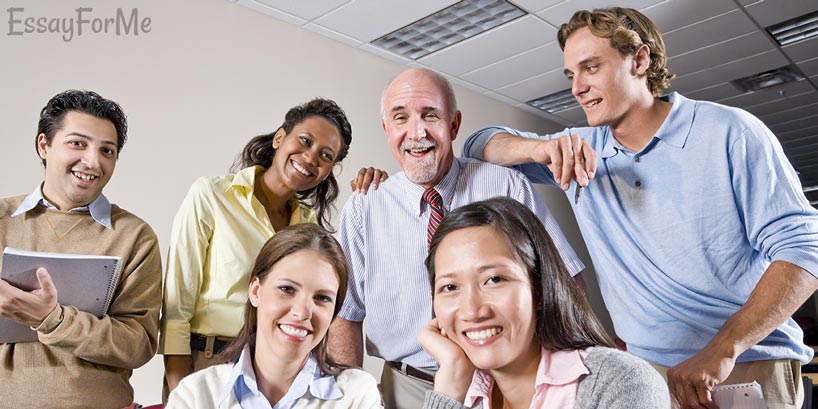 Enrolling into to the university is your first step towards adulthood. The professor gives you knowledge and validation of knowledge. This way you are able to work independently, and this will largely determine your progress. How to establish a relationship with the professor, you ask?
Rule #1. Keep Up Studying
Do additional tasks or apply more efforts to your work. Who knows, maybe you will even get some extra points! Show interest in the subject that the professor teaches.
Rule #2. Always Keep Your Stuff in Order
This will show the professor that you are worried about your education and that your tasks are always done when they are due.
Rule #3. Be Punctual
Please do not skip your classes. If you are always running late or are not present in the class at all, you will get into the black list very quickly. If you are late, explain the reason and apologize.
Rule #4. Do Not Overdo It
Be polite, but do not overdo it. Be friendly, but then again, not too friendly. Having a sense of humor can help you, but a joke told at the wrong time can undermine your status. Find out how you can become friendly with the professor; observe how he or she interacts with the group and the other students. Listen to what other students say about him/her. If the professor is too strict and does not allow any liberties, you have to behave well. If he/she is not so strict, do something interesting, and preferably related to the topic, tell a few jokes or a witty comment, but stop if it annoys your professor.
Rule #5. Be Polite
Professors are older than you are, and they deserve a lot of respect. One of the most trusted and the best ways to win someone's favor is to be polite! Show your professor that you are happy to be at his/her lecture. It is very simple. A compliment never hurts, but please, do not overdo it. Thank the professor for the lecture and be very polite. Offer to help if you realize that you can do something.
Rule #6. Never Gossip About Professors
This is sure to become public knowledge, so think about what you say. You can complain about the control or the homework, but personal insults are unacceptable. Show your interest in the studies.
Rule #7. On Special Events Present a Sign of Attention
You can make a small gift. The main thing is that it does not look like a bribe.
Rule #8. Ask Questions
Professors love curious students who want to know more. However, a large number of questions may have the opposite effect. So, do not get too carried away. Even if you are genuinely interested in the subject and strive to learn as much as possible, you can do this gradually. You can ask a question after each lecture, then it will look reasonable, because you may want to clarify something or to ask for something that is not understood. One or two questions will be enough, so you show that you are following the lecture closely.
We can say that a student does not need to invent some special ways on how to earn the trust of the professor. Just follow these simple rules.