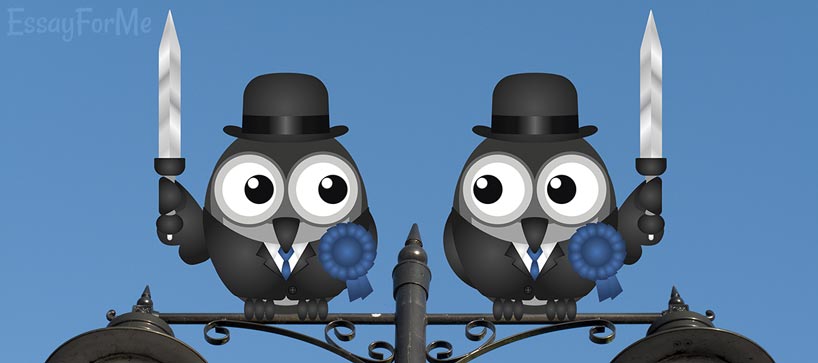 Writing a position paper can be tricky. It is necessary to be both persuasive, but also aware of the opposite viewpoints. The data must be verifiable, but it must also be supported by a logical analysis. It is hard to account for all the rules of writing a good position paper.
Very often position papers focus on political and social problems. Sometimes it is enough to do research on the Internet, sometimes it is necessary to get out in the field and ask people. It depends on the topic and your preferences in methodology.
I chose to highlight the main aspects of a position paper by exploring a recent scandal with the Russia-sponsored ads on Facebook, Twitter and other social media that triggered a controversial reaction.
Pick the Topic Wisely
If you are interested in social media, it is worth narrowing down your topic to something more concrete like the influence of Russia-paid ads on American political campaign. Your topic should not be too wide or too narrow for your position paper to be a success.
Then you will need to formulate a stance. It is an original standpoint from which all the other arguments will branch. It is critical that this position can be debated, meaning it is not the general truth that everybody accepts. However, make sure that the opinion you choose has more supporting evidence than counter arguments.
The topic has to be dear to you, as arguing about something you do not believe in is an impossible task. For example, in my case I believe that foreign governments should not influence elections through social media. It is a relatively narrow topic that, however, lays enough ground for debate and supporting evidence.
Collecting Data
Collecting data can be a grueling task. The main rule is, of course, for it to come from a reliable source. It is worth clarifying with your professor what they might consider a trustworthy reference. For example, some professors do accept newspapers' evidence, while others are wary of trusting them.
When gathering your evidence, be careful not to forget about examining all sides of the issue. Of course, you want to concentrate on arguments that best corroborate your viewpoint. Nonetheless, if you want to avoid unnecessary contradictions, it is better to predict and dispel them in your paper.
Make sure to allocate one paragraph per argument. It will help your reader see your point clearly and not get confused with the abundance of data. Begin each paragraph with an opening statement, and then provide your evidence and dispelled counterevidence. In conclusion, do not insert any new data, just summarize the already mentioned findings.
Arguments vs. Counterarguments
It is recommended that you include both arguments and counterarguments in your position paper. It will not only make it look for professional, but will also preclude unnecessary inquiries.
For example, the fact that foreign governments should not influence the elections is supported by the Bipartisan Campaign Reform Act of 2002 and further clarified by the US District Court Ruling of 2011. The Act confirms that foreign nationals cannot buy the US political ads.
However, your imaginary opponent might claim that the ads that were sponsored by Facebook were rather social than political. Moreover, they can hardly be considered ads at all as they were technically posts that were promoted to gain wider exposure.
You can disperse this idea by arguing that social is in its nature political such as the posts about gun control laws, gay rights and immigrants. One cannot hide behind the definition when social factors are the ones directly impacting the outcome of any election.
Some More Evidence
I hope you are getting the idea.
The Federal Election Campaign Act of 1971 further boosts my argument as it requires all parties and PACs to report to the FEC (Federal Election Commission) about the money they spend on ads. In 2006 this Act was reedited to include the Internet ads.
Therefore, it was Facebook's responsibility to require that companies that buy ads with them report to the FEC. However, the problem is that those ads were rather posts that expressed a personal attitude, a right protected by the first amendment and the clause in the Act that drew a line between a political ad and a personal statement.
However, those "personal" opinions revolved around political issues. Even though those ads were disguised as posts on Facebook public pages, the social media still received money for increasing people's exposure to it.
Conclusion
So, hopefully now you are equipped with enough knowledge and examples to write a perfect position paper. Just remember to choose the topic you like and can argue. Look for verifiable evidence and consider counterarguments. Finally, be meticulous in your work ethics and do not let your affinity for certain viewpoints blind your sense of judgment.