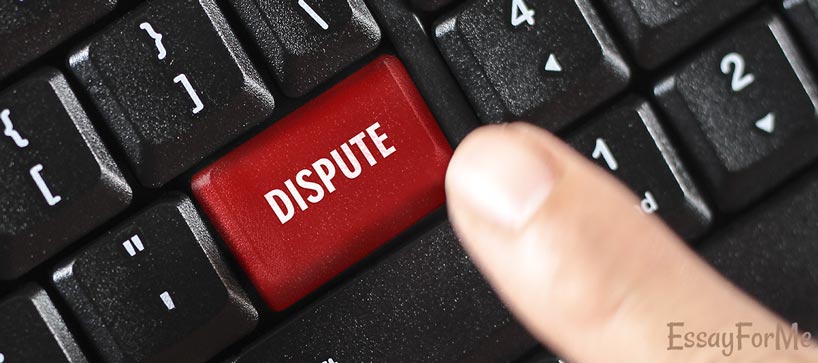 Quite often we meet with people, talking with which is not desirable or even unpleasant for us. It could be anyone. For example, a neighbor or seller in the bookstore. Now we may come across many disputes because of different political views. Conflict can arise out of the blue, but not because you or other people have bad temper, but, perhaps, because every person is different and everyone wants to prove his or her point.
Sometimes people speak their mind in not very polite form. Start argue with one intemperate man who has a lot of his own problems and as a result your mood will be spoiled. So how can you prevent such unpleasant situations?
Avoiding It
The first and easiest way is to avoid contact with a man who is unpleasant to you. This does not mean you need to hide or run away at the first opportunity. You can just pretend that you are busy with something more important than talking. As it has been already mentioned, this is a simple method but not always possible. That person might be your boss, teacher, relative, roommate or classmate (the contact could not be avoided).
It is not immediately obvious whether this person tends to disputes or not (at first glance it may seem that there are no occasions for disputes, but such problems may appear during the further communication). Thus, this method is suitable for you if you are familiar with the potential interlocutor and you did not get pleasant impression from that acquaintance.
Restraint
The second way is to communicate within the rules of etiquette. You have to be calm, balanced and do not let your emotions get over you. Remember that when you are angry, a piece of your energy goes to someone whom you hate. So, try to prevent this. Using these rules helps you to make a good impression on others. But this method is not as simple as it might seem at first glance.
This model of behavior is suitable for people with nerves of steel. After all, sometimes it is difficult to control yourself. For example, some people prove their point of view in a very rude manner, and you should be very restrained not to respond in kind. So, if you are sure that everything is okay with your patience, then go ahead!
Understand
The third way is the universal one. The bottom line is that you can find a particular approach to each, even the most rude and callous person. After all, it is also pleasant to you when someone is trying to understand you, to put himself or herself in your shoes.
Complaints about loneliness – this is a small talk, because there are almost 7 billion people in the world. The ability to understand each other is stored in our subconsciousness from the very birth. Why do we have the ability to communicate using languages? To negotiate. And if two previous methods are not appropriate in your conflict situation, then you should use the third one, for sure.