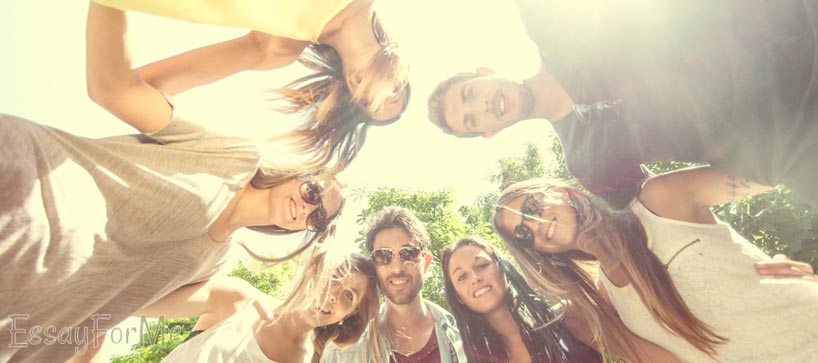 Friendship is a good issue to deal with for writing a persuasive speech. However, you need to select a problematic issue and take a certain side, as friendship by itself does not sound very controversial. Learn how to write the best persuasive speech about friendship here!
Modifying the Topic: Good Suggestions
A persuasive speech is a speech aimed to convince your audience of your point of view. Therefore, you are required to select a certain problem dealing with friendship. Also, your topic should be precise and specific. Here some useful suggestions:
Friends VS Family

Today young people are overloaded with academic assignments and numerous things to do. Therefore, when it comes to spending their free time, they need to choose: whether to meet family or friends? You are welcome to select one of the sides and provide valid argumentation to support your opinion.

One Friend VS a Lot of Friends

Some people think that it is enough to have one true friend, who will share good and bad emotions with you and will always help you out. Others claim that having a wide number of friends helps a personality to develop properly and socialize. Well, there may be other points of view here. So, you can write a persuasive speech about friendship touching upon this issue.

Online and Offline Friendship

Today a person can have 300 friends on Facebook, but still be alone in a real life. Thus, there exists a problem of online and offline friendship. You can talk about the advantages of offline communication with friends providing arguments to support your opinion. However, if you think different, you still can talk about the advantages of online friendship as an alternative to the absolute loneliness.

Intercultural Friendship: For and Against

Modern world is quite multicultural and often representatives of different religions and cultures can co-exist in the same social groups (at work, at studies etc.). From one side, it is good to have a friend, who is a member of another cultural group, as you learn the world from another point of view. From the other point of view, there may be some intercultural misunderstandings and you will not be able to have totally mutual interests. Select an approach, which is better for you and write a persuasive speech on it.
Things to Remember while Writing a Persuasive Speech about Friendship
There are a few rules you should keep in mind while working on such kind of assignment.
It is important to use easy language, clear structure and not long sentences in your speech. This will contribute to writing a dynamic speech, so it will be easier to follow your idea flow.
Convince!

You should make sure to do your best convincing your audience. A persuasive speech requires you to involve logical arguments as well as emotional ways to influence your reader. Be certain in what you think and your reader/listener will trust you.

Be Clear
Cover the Topic

Providing the examples and arguments, always remember your topic. Your task is to include only the relevant information and never write anything odd.

Rehearse!

Always have some time for practicing your speech as even the most exciting and intriguing speech can be failed if you are too nervous and forgot to present it in a right and understandable way.

Be polite

Impress listeners with your manners, greet them at the beginning of the speech, clearly tell them about the topic of today's presentation and thank them for listening. Do not be afraid if they ask you questions after your speech. It is very normal that they are curious about some issues if you held a really good speech. So, be ready to answer them.

Make Sure to Get the Best Grade with an Expert

If you need the highest grade for your persuasive speech about friendship, you should better hire a professional writer for help. He will definitely advise you to use some modern speech-writing techniques and give some useful tips for better speech completion.
Final Preparations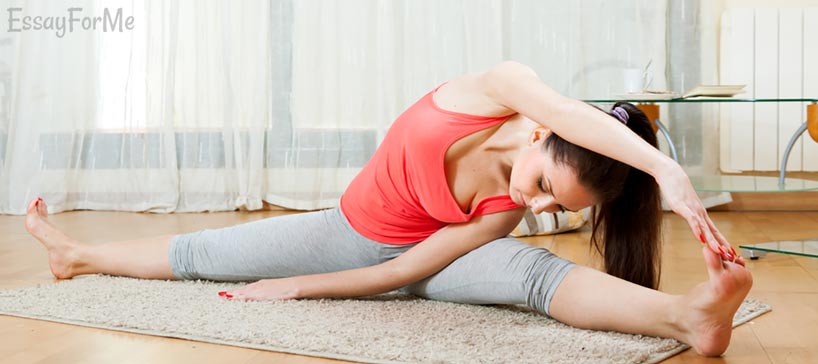 Do you still think that a topic on friendship can be complicated? Do not even dare to have any qualms! Use your imagination and sense of perceiving it as you see it to compose the arguments that will even convince yourself in the correctness of what was said by you.
Watch some videos on YouTube to get the clue on how a speaker should stand, keep his or her hands and look like in general. But pick only the good ones, you do not need to repeat someone's fails, you will have your own ones in life, believe us. Nevertheless, do not worry if you think you could do it better, every mistake is a lesson, every fail is a chance to get up and make it better.
Try to observe your speech as a practical tip on how to behave in the world of friendship. It is extremely important to note as every thesis you scrutinize I meant to be used in the real life to improve your relationship with the surrounded world of relatives, friends or even friends-to-be to experience more amazing moments with people you love.
Be objective but also a bit lyrical. Friendship is one of the most precious things in our life – why would you not put it up? Cite one of your favorite writers to support your thesis and make the speech even more persuasive and eloquent.
Check up on our "Samples" section to get in head the best examples of a good persuasive speech writing.
As you may see, a speech on friendship is a great piece of work but also a pleasant and joyful one. We gladly encourage you to contact our customer support representatives and depict all your remarks and comments on your speech and our writers will write the most amazing and inspiring speech in your life. All you need to do is to present it at the same level. We are sure you will definitely succeed in it!