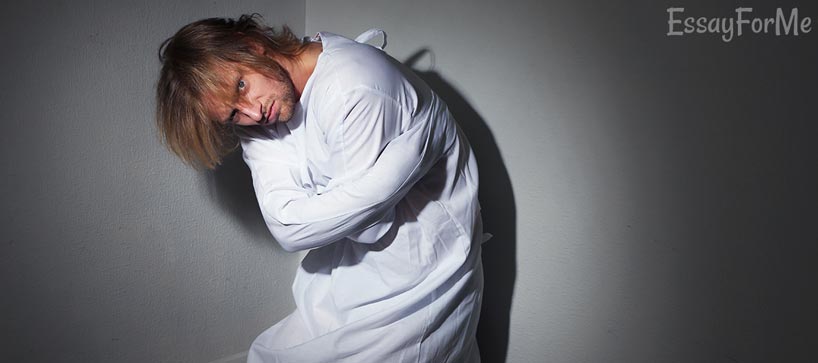 Nowadays our society is influenced by many factors both positive and negative. Therefore, many scholars try to find all the possible ways out in order to save not only the society they live in but also humanity. However, in a bid to counter all the threats, one should know all of them. Moreover, one should get to know all their aspects and peculiarities.
Thus, they are looked for in the sphere of people's relations and lives in general. No doubt, that we are the reason for many world's disasters, so there is no wonder we look for some threats in the first place. To make students aware about the issues, professors assign essay writing on the relative topics.
Mental disorders are also considered to be a threat for our modern society. And maybe just your paper will make difference in this sphere, even though a lot of college essays have been written on the issue.
Start with a Science Insight
The best beginning for your paper is to give your reader the point of what it is about. They should be ready to absorb all the information you will give them further. You have to introduce the notion of mental disorders properly. Try to search for the most comprehensible definitions in order to avoid any possible misunderstanding. That will be your fundament. You are free to describe some of them here and our comment moderator will definitely check it out. Choose some of the most common contemporary illnesses of society or even compare them with the old ones. Nevertheless, do not dig too deep. You have to remember that it is a kind of introduction. It should not be too long and boring, because its aim is to invite the readers to keep reading. In addition, one has to finish this paragraph with well thought-out transition, thus you have to develop the thesis in a context of threats for the society.
Why Do We Have to Be Afraid of It?
Here we have the main body of your paper. For writing this very part, you have to be prepared. Therefore, you have to find out as much information about mental disorders as possible. One should look through different websites, thumb through dozens of academic and medical journals, and spend a few days in a library. Moreover, it has to concern the paper's topic, so you have to prepare some examples, which should be taken from real life and be rather persuasive. Thus, one should keep the train of thoughts and explain why this or that illness can turn into a threat to the society.
It is not an essay, so you have to put extended paragraphs with well-validated examples. You can devote a separate block to each example (threat). Therefore, a reader will feel free to understand the information as it will be well-systematized. If you feel that the structure lacks clarity, contact Essayforme.Org experts and they will revise your essay.
Depression
Start with something well-known but still requiring some extend explanations. Here the same thing works as with the beginning. Give the definition of a depression and then, continue to develop your thought from it. Actually, almost everyone has heard this word, although not everyone understands what it means. Therefore, after introducing the definition, you can name some symptoms and the consequences they can lead to. In addition, you have to prove, anyway, that depression can be treated as a threat to our society. It is like to commit this illness for trial and leave no chance to its lawyer.
In such a way, you may introduce some more diseases, giving a short reference for each. Try to find the most widespread and, of course, the most dangerous. You can also give some predictions of further development of the situation with a certain disease.
How to Counter?
As a paper is considered to be some kind of investigation, at the end of it, you should not only make some conclusions, but suggest some ways out. This is the demand of the essay writing genre, to solve the problem. Thus, you can investigate the question "What is the reason of this statistics?" and "How should we get rid of this 'threat?'" Therefore, you should also find some information about how different countries help people who have such mental disorders. Try to find out about different rehabilitation programs or special establishments for the mentally ill people. In addition, you can set a strategy forward about how not only to reduce the number of people with mental disorders but also how to diminish the probability of illness drastically.