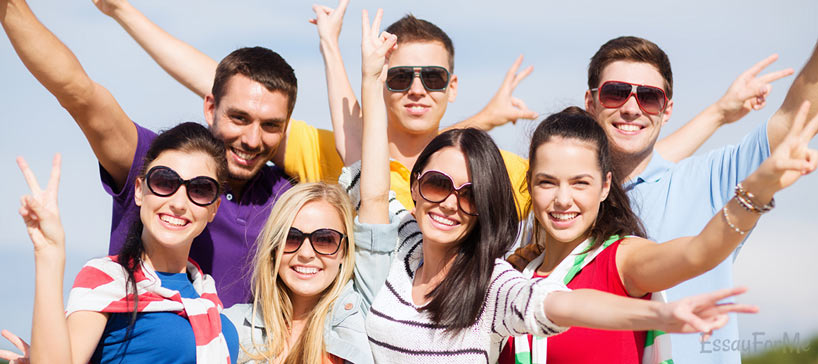 At some point, each of us needs help in organizing a party or making an ordinary evening with friends memorable and fun. A small party can be really awesome if it's planned carefully. If you don't have any experience in planning a sweet soiree, and you don't want to surf the Internet looking for some hints, this information will be very helpful for you.
Size Matters
Before throwing a party, it is better to make a precise list of invited friends, so you know how to plan your evening. You should decide if you want a small party for 5-8 people or a big one for 10 and more. At the moment, we are talking about organizing a small party.
Themed Party
To make your evening with friends even more exciting, you can make it themed. This way, every guest needs to wear clothes of the same color, pajamas or hats. Everything depends on your imagination.
Friendly Atmosphere
You need to make your friends feel like they are at home. It's a good idea to cook a nice meal. Perhaps, there are a few recipes you have mastered, and now you want to impress your guests with your culinary talents. Even if you decide to order the meal, choose the food your friends prefer. By the way, you can cook dinner together. That's also a lot of fun. And don't forget to turn on cool music that you and your friends enjoy. It will make everyone feel relaxed.
Be Creative
"All work and no play make Jack a dull boy," everyone knows this proverb. That's why, try to stuff your party with as much fun games as possible taking into consideration preferences and interests of your friends. You can mix active games with brainstorming ones, so everyone is satisfied. Make sure to plan games in advance, so you have everything necessary for them at hand.
Going Out
There are a lot of options to continue your party and make it even more awesome. You can offer your friends to go out. You can decide on the spot what you would like to do. Perhaps, a new movie came out which everyone had been eager to see, or you want to flex your muscles and to go to a bowling game or a skating-rink. Everything depends on your creativity and choices.