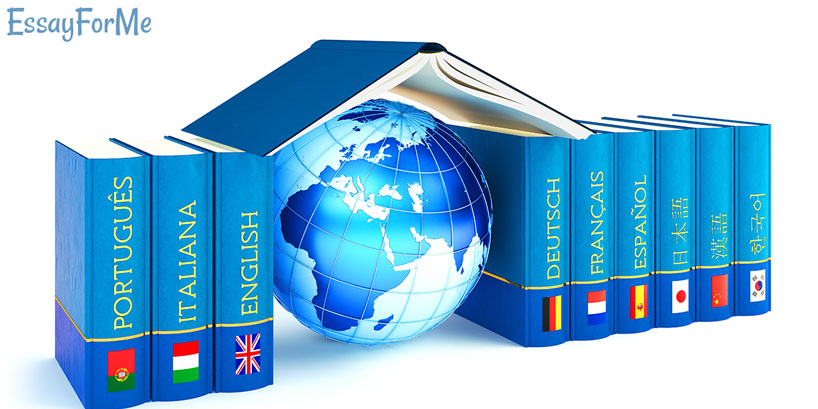 Communication and interaction among people on the international level are of high importance nowadays. Studying a language is a key that opens much life opportunities for us that include fluent communication with native speakers during traveling, well-paid job and a great chance to read one's favorite writer's masterpieces in original. That list may go on and on.
Surely, there doesn't exist a person in the world who has never tried to study a foreign language. Some people have succeeded in that but some spend a huge amount of time on studying and get no result at all. The reasons for that are various and quite individual for every person. In this paper, the most common stumbling points that people face during the studying process and their possible solution are reflected.
Foreign Language and Motivation
Motivation drives the progress. Motivation is the one thing that never allows you to give up in the face of difficulty and gives the strength to go over the next level of knowledge, even when sometimes the only wish to abandon everything appears. But one may face the other side of the coin. There is a huge illusion that everyone may discover a really strong motivation to study the foreign language. Why does that thing happen? Where to find motivation? The answers to these questions may be found out below.
The phenomenon of motivation exists in two types: internal and external. Internal motivation extends far into the future and is strengthened by the will. Internal motivation can be reasonably compared to goal orientation as if a person is impelled by some kind of inner push which improves, contributes to self-development and helps to transform an average person into a successful personality.
The external motivation, as a rule, takes a comparatively short time and is a subject to some outer statements: "I need it," "It's important for my career," "It's the true way to get a promotion" etc. However, experience has proven that in a month or two all strength and willingness give out, the person doesn't "flash up" and, as a result, gives up the numerous trials to study a foreign language. In practice, the number of people with external motivations is much higher than that of the people with the internal one. That is why not everyone displays advanced knowledge of the language studied.
Be frank with yourself. Play a role of a psychologist and give yourself a series of questions to discover what kind of motivation you have in reality. That will definitely help you to figure out the reason why you can't manage to gain the decent level of language knowledge and develop an effective approach to succeed and build up your activities accordingly.
Studying and Maximum Result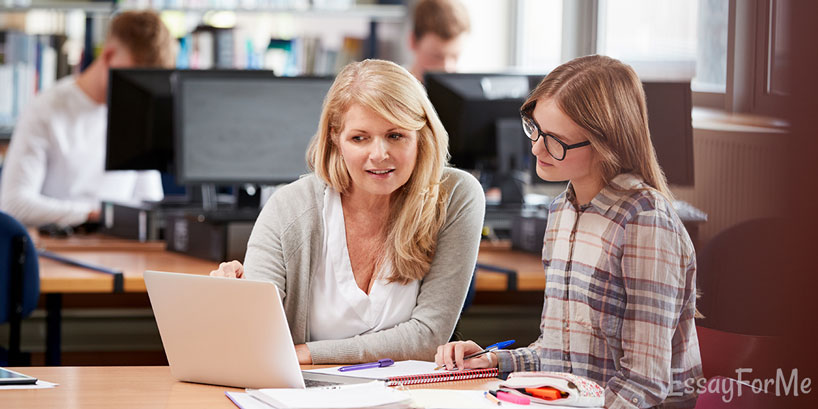 Prior to starting up the process, it is recommended to answer the following questions frankly and without any doubts: "What for do I need that language?", "What goal do I need to reach?", "What is my personal profit from that?" In case you don't realize the importance of the process and cannot accurately formulate the final goal, there is no need to force yourself, as it usually increases the stress level, leads to disappointment, blaming oneself for weakness and foreign languages inaptness.
If you are ready to regard the studying of a foreign language as a lifestyle, attend language courses or study the language with the tutor during personal lessons and perfect yourself on a daily basis so the result won't be slow to arrive. Don't get disappointed if not many things come to hand at once. Believe in yourself and keep in mind that one may always get qualified support from a lector or a tutor when it seems that you're just too close to go down.
Everyone may face the moments of weakness. Sometimes it is necessary to have some downtime, give way to idleness or change your environment for a while. Still, if one schools oneself to the right approach to studying foreign languages, you won't need any timeouts at all. Even being on vacation abroad, one can successfully study a language of that country. Go on excursions, talk to guides and waiters in cafes in the target language, have spontaneous communications with native speakers. Put it in a nutshell; don't lose any opportunity to converse with a stranger that attracted your attention.
For those who are unsure of whether to study a foreign language or not, it's recommended to take into account that only the motivation that comes out of your inner self and is based on your true wishes and preferences may put the tin hat on all your doubts.
Be honest to yourself as much as possible and ask:" What way is the foreign language related to the implementation of my main goal? Is there any other way to achieve my goal? What level of foreign language awareness shall I have to approach the thing that makes a point of life? Will it be enough for me to get to know the language basics or do I want to dedicate the rest of my life to the in-depth study of linguistics and grammar?"
Define the aim and constantly bear it in memory as that will become your impulse for studying. It's quite normal that you will face difficulties. But one shouldn't get stuck on them. The only thought of possible encumbrance scares you, and this is also quite natural as the fear of failure is immanent to all human beings. It's like writing tons of essays on tedious topics and then stop just ask someone to write an essay for you. That's how you find something positive in every challenging assignment. It's better to concentrate on the incredible opportunities granted by knowledge of a foreign language that includes acquaintance with new people abroad, reading the foreign press, watching films in the source language. Moreover, studying new languages develops our memory, intelligence, and creative skills.
Organize the Studying Process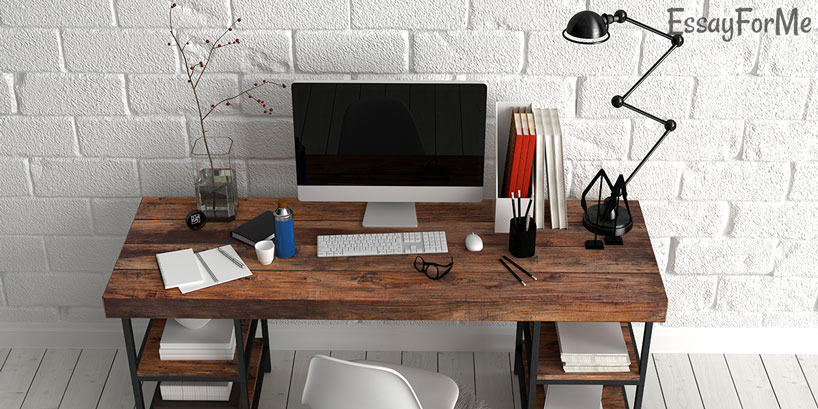 The following tips will help you to get the result in the nearest time. Arrange your working place. The only things you need are a table, computer, student's book, workbook and some stationary. Ask your family and friends not to disturb you for the nearest hour and switch off your mobile phone. Prepare something for a snack, as intensive brain activity demands reinforce in the form of some tasty and nutritious food. Fruit and nuts are an ideal snack.
Make up a detailed plan that may embrace a period in a week, month or even half a year. Select the handouts and additional stuff which will help you to study and vary the process to avoid monotony. That includes the list of books, magazines, films or workshops. The really advantageous idea is to watch the international news on a daily basis because it gives you a chance to get excellent comprehension skills. If you study at home, find some articles about the methodology of studying a foreign language, edited by well-known professors in that sphere. Such people are experts and advise really wise things.
Never put off until tomorrow what can be done today. Start right now, after you finish reading this paper. Don't wait for the appropriate moment. A successful person is an active person that directs one's energy in the right way. The top performance is when one finds time for studying daily during half an hour. The more you practice, the more skillful you get. That's an indisputable fact.
One more thing is that one shall perceive the studying process not as a quite boring and burdensome duty but as an exciting and incredible experience and a master key to hit a home run in life. Don't regard things too seriously; always find positive moments when making mistakes that are inevitable to any person.