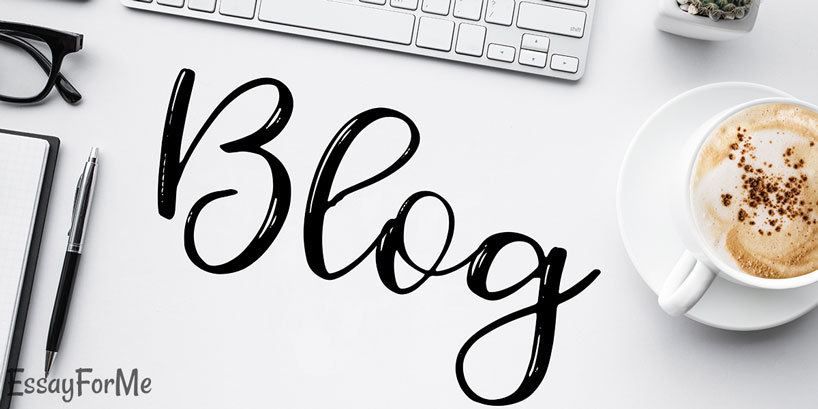 There is no need to explain what blogging is in the digital era, where one can't imagine life without Instagram and Facebook that have become an integral part of self-identification. Such notions as "photoblog", "blog", "microblog" and "blogosphere" have formed an integral part of our generation, being especially popular among American students. What is a blog? Why do we need blogging? What are the key ways to create a really successful blog? What shall one do to earn money via social platforms? Those are the points reflected in this paper.
What Is Blogging?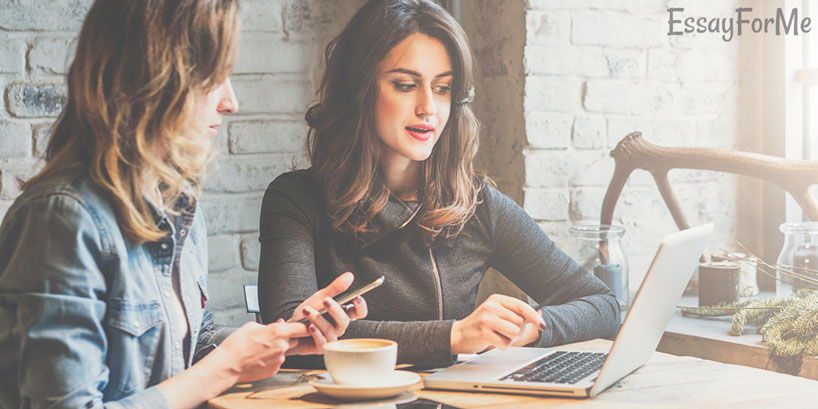 A blog is a kind of a personal diary. Here is all the information that you want to share with the rest: write your thoughts, ideas or small articles, and spread them on your page in a social network or on the site. If the goal is to achieve a certain status and popularity, then you can create a personal account on any social platform that will become your own blog.
Blogging is an activity related to filling in the blog with new information which can be represented by articles, audio recordings, video recordings, and photographs.
That's quite inappropriate to similize blogging to mass media. In practice, all info sources perfectly cohabit. Every source has its own position in the infosphere and its own followers. For sure, some have more followers, and the others have fewer ones. That's quite normal.
Blogging and Popularity
Nowadays it's extremely hard to gain popularity through blogging in social networks. That's an indisputable fact. A few years ago that was easier and cheaper. In reality, the things one required were a desire to blogging, interesting and uniquely designed content and intriguing hashtags. In addition, one had to possess a sum of money for advertising.
The situation is as follows. A future blogger shall choose an unusual, eye-catching and impressive niche so that the blog could sell and popularize itself in the way of active following process. In a blog, you can talk about ordinary things in unusual ways. The reality is that absolutely everyone can earn money on Instagram or Facebook taking into consideration to one's hard work, eagerness, and willingness.
Mistaken Beliefs on Blogging
The biggest mistake is to compare yourself with someone else. One has to make one clear thing forever: that doesn't work as everyone is unique the way he or she is, though that sounds a bit banal. If some sphere suits one person, that definitely doesn't mean it would be suitable for another one. One shall function exclusively from the perspective of one's peculiarities, talents, and skills.
One more failure or even fallacy is to look at blogging as the easiest thing in the world and requiring no higher education at all. Sure enough, nobody checks whether a blogger has a diploma according to the chosen sphere (travels, cooking, fitness, etc.), but the point is that without the ability to formulate one's thoughts and ideas clearly, logically and grammatically correct, that's highly unlikely one would succeed. It's like writing an essay, and while there is a good service that can make an essay for you, it is essential to develop your own skills, and you may take the written works as examples.
Methods of Blog Promotion
Let's assume that one has already decided upon an interesting niche. What is the next step? The correct answer to that question is to choose the method of its promotion and development. Promotion methods exist of two types: free and paid. Free methods include mutual posting and ad for ad. The essence of mutual posting is posting about one another on your blog and your friend's one. You make up posts about your friend and she writes about you. As a result, both of you attain new followers.
The second method that is notionally named "ad for ad" is recommended for bloggers on a definite development level. For example, for now, your blog has six hundred followers. You wish to broaden the quantity. Think of a contest where the main condition may be as follows: "Tell everyone about my blog using your Instagram profile, I'll choose the best ones from you and you'll get the attractive reward!" After that, your blog definitely receives new followers.
Among paid options for promotion, one may pay attention to barter. That's mega-popular in retail sphere, especially among famous clothing brands not only of mass market but also luxury segment. For example, let's imagine that you're a very young, talented and promising designer of hand-made accessories under your own brand and you desire to make your brand popular and recognizable in your country and abroad.
So, you monitor the bloggers with quite a solid amount of followers and propose some of your accessories to those bloggers. The bloggers create posts about you and your brand introducing and praising up your goods. Paying for posting activity may include accessories as presents to blogger or a monetary reward.
Blog and its Content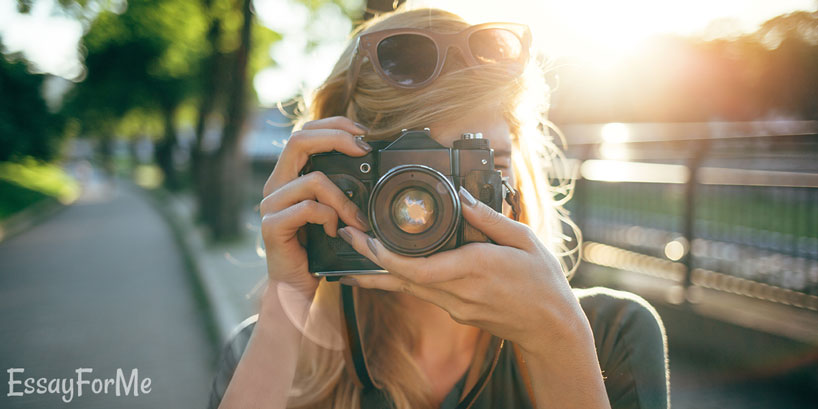 Social network users have become more critical, that's why it is so important to present oneself out as a useful information holder. In that case, the popularity won't be long in coming. For that come true, one has to focus on two components: the subject and visual ones.
Make up your mind on what you're going to accentuate the attention of your audience on. Choose the single topic for reflection. It's better to discuss what you're good at. Such information will be useful for your followers and become a key reason to follow your blog. It goes a long way, though, to try covering various audience, demonstrating your best skills in the chosen sphere (cooking-blogger, fitness-blogger, fashion blogger, etc.
Concerning visual content, the topical thing is to create your own style and to become unique. Outstanding posts are good, but if you're adding an excellent photographer with a perfect taste, head full of incredible ideas and a filters expert, that's really fantastic as your popularity is already guaranteed. Try to experiment with color as much as possible to get really breathtaking photos. In case you lack some photography skills, it's a good idea to attend some photography workshops to improve what you have now and gain something new. Sky's the limit!
Try to make photos using a professional camera. Take at face value that all famous bloggers spend heaps of time to make the perfect photo out of thousands of ordinary ones, use various filters to make the photo look good to the eye.
The copyright to the content can and should be protected. If you have a separate site, a blog, you can use the specific tools. On the one hand, it will help to promote the blog, on the other, you will be entrenched in copyright. If your content is your own photo, do not forget to put a mask with a logo or name.
Posts and Professional Strategy
If you want to promote yourself as professional and sell your services, such platforms as Instagram and Facebook are the ideal place. If you possess your own brand and popularize it via Instagram, that will definitely bring you a decent financial feedback. Those who work in Instagram professionally, compose material for posts beforehand in accordance with targeted audience requirements and their own positioning. Then one downloads posts into the systems of automatic posting. That looks like an immediate flash of inspiration but in reality, that shall be defined as a well-targeted strategy.
The Internet is good because it can withstand many attempts and everything that has not been asked can be deleted at any time. Are you tired? Relax for a month and continue on. Raise five themes at once and see which one is best, what inspires you, what people are better at reacting to. And ditch the excess. Never think that's simple. Successful and money-making blogging demands huge efforts.