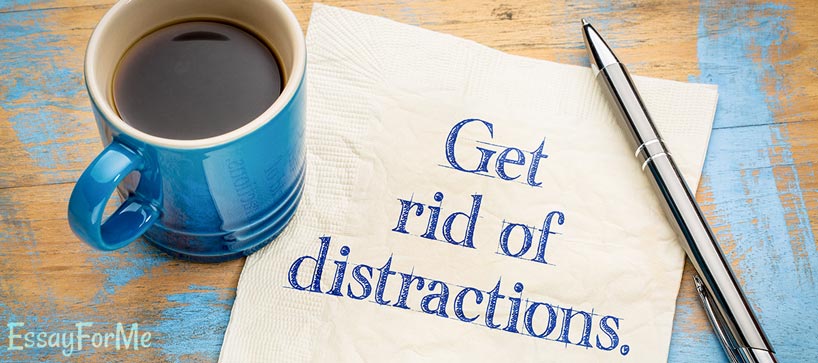 Our brain wasn`t made for multitasking. No matter what different "productivity coaches" will tell you, it`s still impossible for us to stay focused on more than one complicated mental activity. That`s why you should never ever talk on the phone while driving. Like ever. It`s not only about fines or jail time. It`s about your chance to continue living your life.
You`d think that talking on the phone isn`t a complicated task, so you can easily combine it with other activities. But that`s where you`re wrong. Perhaps, you`re nailing that process of putting on makeup while watching a new episode of your favorite TV-show. Yes, both these activities are extremely complicated because of the inattentional blindness.
It`s when you completely fall out of time and space because of a certain distraction. You may miss the red traffic lights, an approaching car, or any other stuff that you`d better notice if you want to live. But that`s not what we are talking about now.
The point is that it`s alright when you get distracted. In fact, it means that you can switch from one task to another rather quickly. But it never comes in handy when you`re working on something important.
When you`re writing a thesis or a dissertation, for example, your brain gets tired of the monotony of this work. You`re willing to stare out of the window for hours instead of doing something that you`re supposed to. You need to stay focused here, and you know it. After all writing a thesis is a great way to boost your intelligence and improve critical thinking skills.
The good news is that we know how you can pull it off.
All Those Buzzes Need to Go
First things first, you need to disappear from this planet for some time. In the 21st century, there is the only way to do this. It`s through ignoring social media. No, you don`t have to delete your accounts. In case you want to, please serve yourself, but nowadays people take this step as just an attention-seeking trick, so just turn off the notifications for a while.
If you`ve become dependent on social media, sorry, but you have to do this. That`s your only way to success. What harm can a couple of quiet buzzes do to your productivity? Through the years of being an active user of smartphones and social media, you`ve developed a few prominent habits. Don`t worry, that`s what happens to the brain of every millennial.
The moment when you hear that sound which comes from your phone, your neurological activity changes drastically. Some may even feel anxiety when they have unread messages in their folders. Smartphones have turned into something of a cult. Maybe you`re not that dependent, but you will definitely get distracted.
One of the ways to get this helpful distraction is to go out and spend some time in the nature. However, it is hard to do when you are so busy with numerous college assignments. However, it is no reason to bury oneself in work and collapse from exhaustion. You can request essay writing help on our website, which will allow you to get the needed break from social distractions as well as free time for your thesis.
When You Can`t Remember What You Were Doing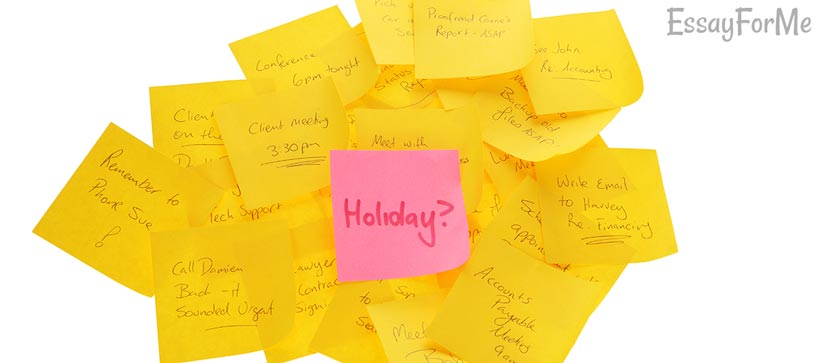 A sticky note will help you to keep your mind clear and focused. You have no idea how powerful this little piece of paper is. Your brain needs constant visualization of your goals if you get easily distracted. If you are a hard-core procrastinator, then a few notes that you will stick all over the place wouldn`t hurt.
You can write there whatever you find motivational. It can be a simple "dissertation" just to remember what you`re working on right now.
It can be a picture of a pile of cash because you know that this thesis may influence your future career.
Humor is a very powerful tool as well. So, how about memes with a funny quote that will get you all enthusiastic and energetic?
Speaking of notes, an interesting social experiment showed that motivational notes give a big boost of confidence. At one cafe, baristas decided to write those quotations on paper cups, and the visitors were more than happy with this idea.
It worked because there was an individual approach to every customer. The quotes were different for every coffee-lover, so the visitors were rather curious to find out what cup they were going to get. This trick and those quotations did improve people`s mood.
We use an individual approach to our clients as well. If you are looking for a place to order a well-crafted custom essay, our writing team has got your back. All our papers are original, as we always double check them for any signs of plagiarism. Our writers also take all your instructions into account, so, whatever your request is, we do our best to fulfill it. Do not hesitate to contact us in case you need help with your thesis, essay or whatever type of paper you need to submit.
Or stock up on some sticky notes for your thesis if you decided to pull it off on your own.
I`m Walking on Sunshine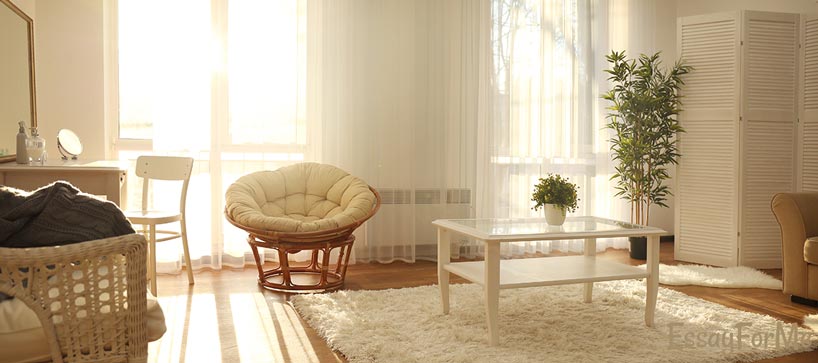 And here comes your earworm of the day! I hope you manage to get over this song until you decide to go on with reading this article. The lightning of the room has a huge impact on your concentration. When the room you`re working in doesn`t have enough light, you get tired much faster, and you lose the focus. Therefore, all those distractions gain strength in a battle against you and your thesis.
Sunlight is the best option that you can think of. The sun evokes the production of serotonin in your body, and this is the hormone responsible for good mood, happiness, and wakefulness. So, this substance will cope with your distraction issues like a pro.
If, however, you are stuck in the wintery region with nothing but the grey sky, getting help may be the only option for you to complete your thesis on time. On Essayforme you can get assignment help from real pros, so, your GPA won't have to suffer just because you've got a seasonal disorder.
A Multitasker? More Like a Pendulum!
You might have heard that women are better at multitasking than men. This is partly true. The thing is that it`s a females` biological advantage to be able to switch from one task to another. You know, ancient humans` babies stuff. So, yes, science has confirmed that there is no such thing as multitasking.You just move from one activity to another. Some people are just better at this than others.
If you think that you can nail it when you`re playing a computer game, eating sushi, talking on the phone, and writing your thesis at the same time, then you`re either a robot, or you`re so going to fail at everything.
Also, there is a nice piece of advice, but it has rather an individualistic effect. So, just see for yourself whether it`s going to suit you.
Don`t count time. There are many techniques which teach you how to handle time management properly. But some psychologists are sure that you should listen to your inner clock. If you feel tired, just take a break. If you feel energetic, forget about timers, alarm-clocks, and all that fancy technology. If you want to do it, just do it. Just don`t forget about the ways of avoiding distractions. We shared those with you for a reason, right?